Learn how at our writing-process Master Class
While we talk a lot about what to write — More stories! Fewer words! Shorter sentences! — we don't focus so much on how.
Writing is hard because we weren't taught how to write. Instead, we were taught how to edit: how to spell, punctuate and use the right grammar.
"I had no idea how there could be a foolproof writing process, but there IS!"
— Lisa Stage, marketing specialist, University of Arizona
Read more rave reviews
But there is a how to writing. In fact, following a few simple steps in the right order can help you Write Better, Easier and Faster. And now you can learn those steps — and that order — in writing coach Ann Wylie's writing-process workshop.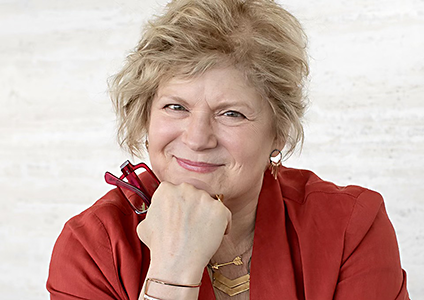 Agenda
In our How to Write Better, Easier & Faster Master Class, you'll learn how to:
Master the writing process

Learn a six-step writing process (you're probably skipping the most important step!) that will help you:

Save writing time
Come up with great ideas
Avoid writer's block, procrastination and same-old stuff

Invest your writing time in the steps of the process where it will do the most good. You're probably currently spending most of your time where it will do the least good.

Get ready to write

Go beyond Just the facts, Ma'am.

Are you still making readers' eyes glaze over by packing your story with all of the W's and the H?

Learn to interview for story and other colorful details that actually engage readers. And find out about three types of research to use to triple your chances of finding the kinds of data and details that draw readers in and move them to act.

Plus, this approach will help you stop committing creative incest. As with actual incest, the product of creative incest just keeps getting dumber and dumber and dumber with each generation.

Edit before you write.

William Zinsser was wrong.

If you're writing eight pages for every three you use, you're just torching your time. Might as well run $100 bills through the shredder. Instead, learn a simple trick you can use to hit your word count — first time, every time.

Write while you're doing the dishes…

… or taking a shower, or driving home from the brainstorming session. Find out how to make not doing anything at all one of the most productive steps of the writing process.

Write. Really write.

I'm not talking about that kind of writing where you hunt for the right word; peck it out; shuffle through your notes looking for some lost quote; then head to the vending machines for the third time in 15 minutes, hoping that when you come back you might — just might — think of something to say.

Instead, in this workshop, you'll learn to experience the joy of what creativity experts call "flow," where your fingers fly across the keyboard to keep up with all of the brilliant words pouring out of your head.

Most communicators have never experienced this creativity and productivity high. In fact, most communicators have never actually written. They've typed. They've moved notes around in Word documents. But they've never actually written.

Rewrite your message

Spend less time obsessing over word choice.

Stop frittering away your life worrying about grammar and punctuation. Instead, put your time where it will do you the most good: in developing your argument.

Plus: Writing prompts for ChatGPT

Plus: Live Editing Sessions

Put the "master" in the Master Class by practicing and perfecting the skills you learn in the workshop. You'll:

Master the techniques you've learned in two-minute practice sessions, then get Ann's award-winning ideas for improving your work.
Work with your peers to turn lame digital marketing pieces into high-quality content, then find out what Ann would do.
Get written feedback on your own work from your colleagues.
Watch Ann transform your work in live editing sessions in class.

Master the techniques writing coach Ann Wylie has used to earn more than 60 communication awards, including two IABC Gold Quills — the Pulitzer Prizes of business communications.
"It was very valuable information. I'm sure I will be using Ann's building blocks for a solid writing process for every writing project I undertake for the rest of my writing career."
— Ryan Duffy, strategist, corporate communications, media relations, Enbridge Energy
Location & logistics
Join us LIVE via Zoom and LinkedIn from noon to 2 p.m. Central on:
Sept. 18: Master the process
Sept. 19: Prewrite
Sept. 20: Freewrite
Sept. 21: Rewrite
Sept. 22: Live Editing Session; Think Inside the Box With Templates
Can't make a date? You'll have on-demand access to the online workshop until Oct. 22.
Fees
(Looking for a different topic? Prefer an in-house workshop?)
Please learn about our cancellation policy and more in our FAQ.
"Chock full of information! It is well worth the price to learn more about the writing technique."
— Elisa Gonzalez, communications specialist, WellMed
Save up to $100 with our group discounts.