Learn how in this writing-process writing workshop
As a writing trainer and coach, I can always tell when a writer has written a message before organizing it, edited a message before writing it or failed to write the message at all.
I can tell when a writer "writes" by typing up her notes and moving them around in Microsoft Word — or when he sits with his nose in his notebook for too long.
"It is possible to get better at the process of writing. I always just thought that I was bad at that part."
— Amanda Johnson, project manager, Prince William Sound Regional Citizens' Advisory Council
Read more rave reviews
The writing process is important: The way you write affects how well you write.
Problem is, most of us were taught a lousy writing process.
But in writing coach Ann Wylie's How to Write Better, Easier & Faster writing workshop, you'll learn a 6-step writing process that saves you time and effort and helps you find joy in your writing.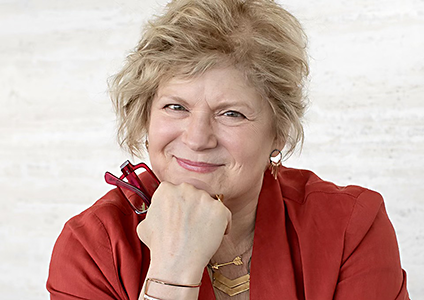 Agenda
In this workshop, you will learn how to:
Master the writing process

Learn a 5-step creative process and a 3-step writing process that works with — not against — your brain. Produce dazzling ideas and brighter pieces when you:

Write while washing the dishes. Find out why taking a walk, a nap or a break is actually a productive part of the creative process.
Treat writer's block, procrastination and formulaic thinking. When you understand the writing process, you can end-run some of the common productivity problems writers face. And the more you understand how your brain creates, the more creative you'll be.
Avoid "creative incest." Stop creating communications that are dull replicas of the same thing you did last year — and the year before that. Or worse: dull replicas of your competitors' dull replicas of dull pieces.

Get ready to write

Typing's not writing. Thinking is writing.

In this session, you'll learn how to develop a plan for your story — from coming up with your story angle to mapping out structure. Specifically, you'll learn how to:

Get Good at Getting the Goods. "Hog in, sausage out" is certainly true in writing: The better the information and inspiration you gather, the more effective the result. So how do you find the best material for your piece? With our three-step research plan.
Organize your message. Find out how tools like Post-its, index cards, outlines, boxes — even collage — can help you organize your piece.
Edit before you write. Why write a thesis when what you really need is a tweet? Instead, hit your word count the first time, every time. Over the course of my career, this one technique has saved me thousands of hours of overwriting, then cutting.

Write. Really write.

There comes a point in any writing project where you have to follow Ernest Hemingway's first rule for writers and apply the seat of your pants to the seat of a chair. You have to write.

Only forget that kind of writing where you hunt for the right word; peck it out; shuffle through your notes looking for some lost quote; then head to the vending machines for the third time in 15 minutes, hoping that when you come back you might — just might — think of something to say.

In this session, you'll learn how to:

Get your nose out of your notebook. "Writing" doesn't mean moving notes around in a Word document. It's not cutting and pasting a PowerPoint deck. It's not playing grammar police. Once you experience the joys of really writing, you'll find out how easy it is to knock out a fresh, fast rough draft.
Write Better, Easier, Faster. Nothing can help you get words on paper faster or give your sentences more power or energy than this approach to writing.
Let it flow. Experience the joy of what creativity experts call "flow" — when your fingers fly across the keyboard to keep up with all of the great words pouring out of your head.

Rewrite your message

Once you write it, you need to make sure it's written right. In this session, you'll learn how to:

Stop wasting so much time fine-tuning. Spend less time obsessing over commas. Plus, research shows that when students write using this approach, they make fewer errors, so there's less to fix.
Reach nonreaders with words. Learn to Reach Readers Where Their Eyes Are with the Palm and Skim tests.
Edit beyond proofreading. Get tools that nail readability for you.
Plus: Writing prompts for ChatGPT
I'm ready to Write Better, Easier and Faster!
I'd like to:
Questions? Contact Ann.
"This is a great workshop with a lot of valuable information. I like Ann's personal approach to teaching. The whole course felt as though we were having a great discussion over coffee instead of sitting in a classroom."
— Joanne Winburne, content strategy communications manager, Virginia Department of Transportation