Learn to get the word out with media relations
PR professionals have been married to the traditional PR writing approach since Ivy Lee created the news release more than 100 years ago.
Why, then, do we need a new approach?
With 2,500 releases going out each day — that's one every 35 seconds — the impact of your traditional PR piece ain't what it used to be.
In fact, fewer than 50% of all traditional PR pieces ever get covered, according to PR Newswire's own research. Dennis L. Wilcox and Lawrence W. Nolte, authors of Public Relations Writing and Media Techniques, go further. They estimate that some 55% to 97% of all PR pieces sent to media outlets are never used.
"Since I attended Ann's PR writing class and started implementing her tips, every press release I've written has been picked up by the media. That's what I call ROI!"
— Stephanie Sobotik, senior manager, global marketing communications at Freescale Semiconductor
Read more rave reviews
So how can PR and communications professionals create PR pieces that are among the 3% to 45% of those that actually get the word out?
In writing coach Ann Wylie's PR-writing training program, you'll learn current best PR-writing practices. And you'll improve your writing with the Public Relations Society of America's "national writing coach."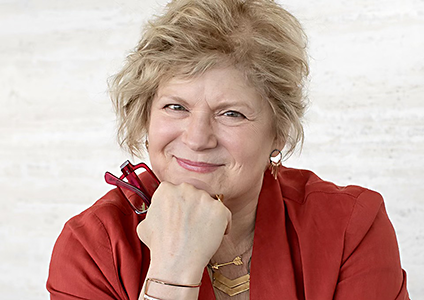 Agenda
Learn techniques for writing online PR forms including news releases, email pitches and other media relations pieces in this highly recommended guide to PR writing. Specifically, you will learn how to:
Think Like a Reporter

Develop story angles and key messages that your target audience wants to read (and that journalists and bloggers want to run):

Fill in the blanks to a great benefits lead: Sell the story and stand out from the crowd with these winning lead formulas. Stop writing like a communications director; start writing like a journalist.
Move from event to impact: Transform your event, speech or meeting coverage into news readers can use to live their lives better.
Steal secrets from Silver Anvil winners: What do nationally acclaimed PR writers do that you don't do?

Think Outside the Pyramid

Learn to craft the perfect pitch, news release or other PR piece. Organize media-relations pieces to grab reader attention, keep it for the long haul and leave a lasting impression:

Choose a structure that increases readership, engagement and sharing, according to more than 20 years of research. (The one you're using now is probably doing the opposite.)
Steal a trick from The New York Times: Trade in your bloated fact pack for snappy synthesis leads. They work for everything from social media to thought leadership.
Build a better lead with our fill-in-the-blanks approach.

Cut Through the Clutter in PR

How long should your press release or other PR piece be? Your headline? Your lead? Learn "the numbers" you need to measurably improve your readability:

Write a one-minute release: That's the amount of time journalists typically spend reading media content. (How many minutes a day do you think they'll spend slogging through your messages.)
Write by the numbers: What's the right length for your PR piece? Your paragraphs? Your quotes? Your sentences? Your words?
Measurably improve readability. PR pros in our press release workshops have improved readability by up to 300% with our cool — free! — tool.
Plus: How to use ChatGPT to write a press release

Write Killer Soundbites

Learn to turn lame-ass quotes into scintillating sound bites that reporters will actually use:

Write tight bites. Even a lame quote will sound better when you use our quote length targets. (Stop being passed over for promotions when your CEO starts seeing her quotes in her favorite business publication!)
Put a quota on quotes. Steal a trick from The New York Times to avoid over-quoting. (Over-quoting is one of the biggest liabilities of organizational public relations efforts.)
Avoid the worst PR clichés. PR Newswire sees 1,284 of these in a single month.

Reach Reporters Where They Look

People skim 67% of news, according to a recent Harris Poll. Just 19% read news word-by-word. Learn to write PR pieces that get the word out to flippers and skimmers:

Make your press release 47% more usable by adding a few simple elements.
Get found with Ann's simple SEO techniques and tools.
And more … Learn other PR writing best practices from the author of PRSA Strategies & Tactics' "Writing With Wylie."
"I truly believe that one tip I learned from Ann has enhanced the interest of the media at least threefold, as we received better media coverage than expected at several events."
— Carl Walton, U.S. Postal Service
I'm ready to boost my PR-writing skills!
Whether you're learning corporate communications or other writing skills, you can polish your skills in Ann's PR-writing courses:
Questions? Contact Ann.