Learn to write effective email newsletters, marketing emails
American professionals receive an average of 121 emails a day. And that's per inbox. Now multiply that by the several personal email accounts people tend to have in addition to their primary work account.
No wonder most of those emails aren't getting opened. In fact, an average of 276 emails sit unread in inboxes at any given time. That's a 300% increase in just four years.
"The clickthrough rate on our email newsletter increased by 400% after I applied Ann's suggestions for writing online headlines."
— Jamie Porter, industry communications content editor, Travel Oregon
Read more rave reviews
In this environment, how can you write email newsletters and other marketing emails that get the word out to recipients?
Learn to get opened, clicked, read and shared in writing coach Ann Wylie's email marketing-writing workshop.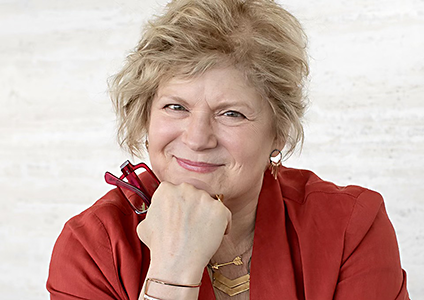 Agenda
Learn to write successful emails that get opened, read, clicked and shared in this email marketing Master Class. In this email marketing training, you'll learn advanced email marketing-writing techniques that help you:
Address the Envelope. Recipients look at four elements — not just the subject line — to decide whether to open or delete. Are you making the most of each of these top email marketing tools?
Create an Email That Gets Read. Master a structure that boosts readership, understanding, engagement and more.
Cut Through the Clutter in Email. Recipients spend, on average, 51 seconds reading e-zines and 11 seconds reading email marketing blasts. Now what?
Put Your Message Where Recipients Look. Only 19% of people thoroughly read emails. How do you get the word out to nonreaders?
Live Editing Sessions. The course includes feedback from your colleagues and Ann in live coaching sessions.
(Yes, these marketing skills will help you with your landing pages and other online marketing efforts as well as your email marketing campaigns.)
"This will totally transform our approach."
— Erin Fedorchak, digital communications director, Woodberry Associates
Address the envelope

Your subject line is only one of four elements recipients on your email lists consider before deciding whether to open or click. In this session, you'll learn to address all four. Specifically, you'll learn how to:

Write email subject lines that get clicked. Carnegie Mellon researchers have identified the top two reasons subject lines work. Don't keep sending email until you apply this to your own email marketing strategy.
Increase campaign revenue by 760% (Direct Marketing Association) by going beyond personalized emails.
Multiply campaign success by 1,000% (Eloqua) by adding one more data point to tailored emails.
Avoid dropping the key element on your envelope. 24% of recipients check this before opening. Too often, senders forget to write it — or, worse, have never even heard of it.
Go beyond the subject line to convince readers to open your message.

"The most valuable idea was knowing what elements email readers look at when deciding whether to open an email."

— Chelsea Ornelas, marketing and public relations lead, Staples

Get Read

American professionals receive an average of 121 emails a day (The Radicati Group) — in each of their two or more inboxes (Nielsen Norman Group). No wonder 276 emails languish unread (NNG).

In this environment, how do digital marketers write emails that get read?

Grab attention with email leads. Steal our four great email leads to try — including one fill-in-the-blanks formula that will change your life — and stay away from our four bad email leads to avoid. (Use these for your content marketing and social media pieces, too.)
Avoid the No. 1 reason people unsubscribe. Two-thirds of the folks on email marketing lists quit brand emails for this reason.
Make it clever … but not too clever. Readers complain when your email isn't edgy, insightful or witty enough. They also complain if it's too cutesy. Find the fine line between interesting and silly.
Pass the 1-2-3-4 Test to get the word out via emails on mobile.
Write sentences that email recipients can actually understand in emailing campaigns.
Plus: How to use ChatGPT to write emails

"I love having a new formula for structuring emails for maximum impact."

— Lori Inman, communications consultant, High Fidelity Communications

Cut Through the Clutter

Assuming your audience members do open your email message, people spend an average of just 11 seconds on each email they review. So how do you write concise emails that recipients will read? In this session, you'll learn to:

Reach readers who spend an average of 51 seconds (NNG) on email newsletters with our simple formula.
Write email marketing blasts that get the word out to the average email recipient, who spends just 11 seconds (NNG) on email marketing messages.
Avoid the Goldilocks Conundrum. Keep your email message short — but not too short. Readers complain about both ends of the spectrum.
Pass the 1-2-3-4-5 Rule for paragraphs that are easy to read on smartphones.
Hit the right grade level for email recipients.

"Think Inside the Inbox provided many actionable tools and techniques that I actually put to use before the sessions were over."

— Ken Koch, director of marketing and communications, Francis Tuttle Technology Center

Reach Recipients Where They Look

Just 24% of people fully read email newsletters on mobile devices. The rest skim — or only glance at — their messages.

So how do you get the word out to flippers and skimmers? In this session, you will learn how to:

Reach nonreaders via email. Learn how with our simple test.
Choose the right template for your email newsletter. Three formats have been proven in the lab to increase readership.
Sidestep fat-finger/no-bars syndrome. Mobile email readers click 40% less often. And they click on fewer links than desktop or laptop users. Learn to optimize links and buttons — and where to put your call to action — for mobile.
Don't get your head cut off. What's the right length for email headlines that don't get cut off by email apps, smartphone screens — or humans?
Avoid the worst link problem. It decreases accessibility, reduces scanning and cuts your chance of getting clicked.

"After using Ann's headline-writing techniques, we've seen the clickthrough rate on our featured video increase by 434% to 821%."

— Cindy Javelet, communication coordinator, City of Arvada

Plus: Live Editing Sessions

Put the "master" in the Master Class by practicing and perfecting the skills you learn in the workshop. You'll:

Master the techniques you've learned in two-minute practice sessions, then get Ann's award-winning ideas for improving your work.
Work with your peers to turn lame digital marketing pieces into high-quality content, then find out what Ann would do.
Get written feedback on your own work from your colleagues.
Watch Ann transform your work in live editing sessions in class.

Master the techniques writing coach Ann Wylie has used to earn more than 60 communication awards, including two IABC Gold Quills — the Pulitzer Prizes of business communications.

"I loved it! Sad to see it end. I enjoyed the hands-on learning during the group breakout sessions, classmates and Ann's feedback on my work."

— Veronica Kido, president, Kido Communications, LLC
Location & logistics
Join us LIVE via Zoom and LinkedIn from noon to 2 p.m. Central on:
Dec. 11: Address the Envelope
Dec. 12: Master Email Structure
Dec. 13: Cut Through the Clutter
Dec. 14: Reach Recipients Where They Look
Dec. 15: Live Editing Session; Get Clicked with Better Links
Can't make a date? You'll have on-demand access to the online workshop until Jan. 13, 2024.
"Truly the best workshop I've been to. I was able to work on a personal project and apply all the information we were learning. These were all REAL actionable insights that I'll take with me into my daily work."
— Chelsey Kruger, public relations specialist, Microchip Technology Inc.
Fees
(Looking for a different topic? Prefer an in-house workshop?)*
Please learn about our cancellation policy and more in our FAQ.
"Fantastic! Definitely worth every penny. I'm leaving with some incredible ideas I can use right away."
— Karen Nichols, senior manager of direct division communications, First American Title Insurance Company
Save up to $100 with our group discounts.
*(Free courses: Looking for email marketing basics, like growing your email list and measuring success with simple analytics? You may be able to find a free email marketing course for that. This course is for marketing experts who want to take their email-marketing writing skills to the next level.)