Learn to get the word out with media relations pieces
Some 55% to 97% of all press releases sent to media outlets are never used, according to Dennis L. Wilcox and Lawrence W. Nolte's Public Relations Writing and Media Techniques.
So what are PR practitioners, PR writers and other PR pros to do?
"The release I worked on in Ann's Master Class got 68.5% more page views and 19% more coverage vs. our top competitors than average. It got picked up by two targeted industry publications and resulted in a follow-up interview with our metro daily."
— Loren LeVasseur, public relations supervisor, Coverys
Read more rave reviews
Learn to put your PR pieces among the 3% to 45% that actually get the word out at NOT Your Father's PR Writing, writing coach Ann Wylie's media relations-writing Master Class, Nov. 13-17.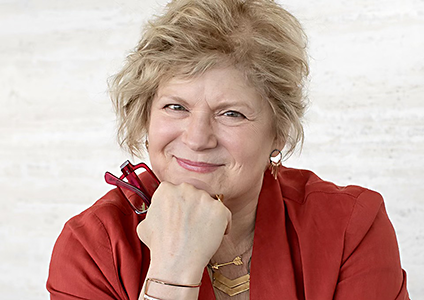 Agenda
In this PR-writing course, you'll join other corporate-communications, social-media and PR professionals to learn how to:
Think Like a Reporter

Learn to write press releases, case studies and other online PR pieces that your readers will love, and that no editor will be able to pass up.

Go beyond "new and improved" to information readers really want to know about your product or service.
Develop story angles readers want to read — not story angles you wish they wanted to read.
Practice writing like a journalist, not like a communications director.
Learn how to start your release to increase reader engagement.

Think Outside the Pyramid

Develop your PR-writing mastery in this session for crafting the perfect pitch, news release or other PR piece.

Avoid PR 101 leads. Still stuffing all those W's and the H into the first paragraph? Still writing "XYZ Company today announces that …"? It's time to move on to a more effective approach.
Write PR leads reporters will want to steal — and readers will love.
Beat the boilerplate blues. What's really supposed to go into these things?
End with a bang with our techniques for writing great kickers.

Cut Through the Clutter in PR

Make every piece you write easier to read and understand:

Find out how long your paragraphs, sentences and words should be. And learn what amount of time journalists are spending with your release.
Learn how long your news release should be — the No. 1 way to improve your media relations writing.
Cut your lead down to size. Find out how long journalists think your first paragraph should be.
Stop doing one thing that gets in the way of reporters and editors doing their jobs.
Plus: How to use ChatGPT to write a press release

Write Killer Soundbites

Turn lame-ass quotes into killer bites:

Stop using the most overused PR quote approaches in your news release and email pitch. Journalists and bloggers — not to mention readers — will love you for it.
Steal techniques from Silver Anvil winners for making your sound bites sound better.
Write quotes like The New York Times. Previous attendees highly recommend this approach.
Learn what percentage of your PR piece should be quotes.

Reach Reporters Where They Look

Reach nonreaders with words:

Pass the Goldilocks test. Write a headline that's not too long or too short, but just right. (Google News ignores one in five releases because the headline is too long.)
Reach the 67% of "readers" who skim the news, according to a Harris Interactive Poll. (Just 19% read news word-by-word.)
Make the most of the hot spot in your headline. Otherwise, potential readers might skip instead of click.
Nail search engine optimization with Ann's simple SEO tricks.

Plus: Live Editing Sessions

Put the "master" in the Master Class by practicing and perfecting the skills you learn in the workshop. You'll:

Master the techniques you've learned in two-minute practice sessions, then get Ann's award-winning ideas for improving your work.
Work with your peers to turn lame digital marketing pieces into high-quality content, then find out what Ann would do.
Get written feedback on your own work from your colleagues.
Watch Ann transform your work in live editing sessions in class.

Master the techniques writing coach Ann Wylie has used to earn more than 60 communication awards, including two IABC Gold Quills — the Pulitzer Prizes of business communications.
Location & logistics
Join us LIVE via Zoom and LinkedIn from noon to 2 p.m. Central on:
Nov. 13: Think Like a Reporter, Write Killer Bites
Nov. 14: Think Outside the Pyramid
Nov. 15: Cut Clutter in PR
Nov. 16: Reach Readers Where They Look
Please note that we will meet from 10:30 a.m. to 12:30 p.m. Central time on:
Nov. 17: Live Editing Session; Link-writing popup
Can't make a date? You'll have on-demand access to the online workshop until Dec. 17.
Fees
Looking for a different topic? Check out our social media-content-writing courses and our other courses.
Please learn about our cancellation policy and more in our FAQ.
"Puts me one step ahead of everyone else writing press releases and trying to get media coverage."
— Katie Haney, McMurry, Inc.
Save up to $100 with our group discounts.
*Did you attend our popular workshop in Washington, D.C.? This is the same but better!